Hello lovelies!
I bought my first wig a week ago and I wanted to share with you guys a quick review.
The seller is
wig4u2012
on Ebay and
this
is the wig I got if you want to check it out.
On to the review!
I love how the seller was in the states so I didn't have to wait 2 weeks for it!
The only bad thing about it was that the color of the wig was way lighter than what I expected and the pictures I took make the wig look even lighter. I couldn't really take a picture to show its true color. Other than that, the wig is
cheap
but great quality with really fast
FREE
shipping.
Product Details:
These are the pictures on the website: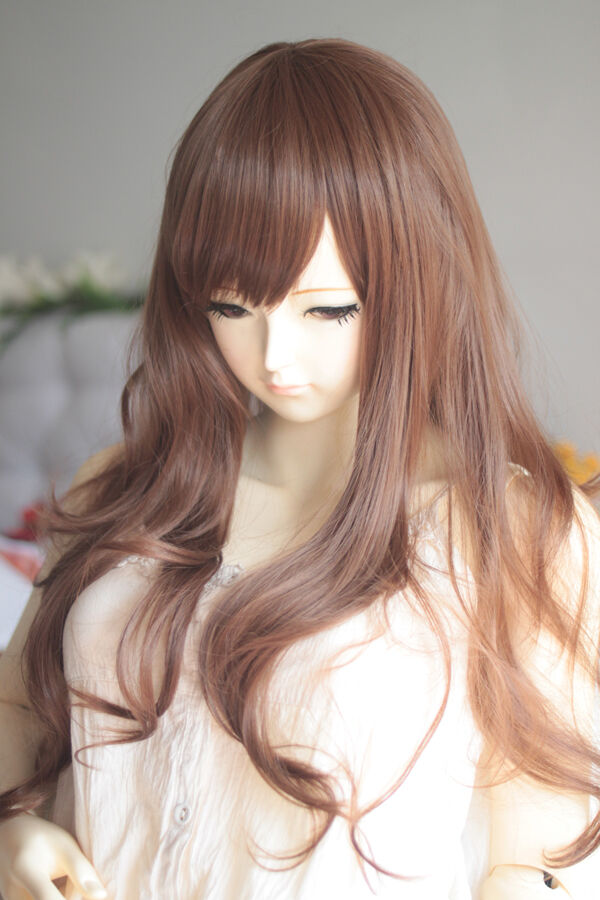 Great quality
Full wig
Light Brown, not really like the picture
The bangs are a little longer than what I expected
"High Quality 100% Korean Heat Resistant Kanekalon Synthetic Fiber" Is what they have listed. I don't know how to prove this but the wig looks really natural
Soft
Can be adjusted
The inside of the wig has a webbing:
Order Details:
There really isn't anything to go detail into. There is no color choice, just one. All you have to do is click no the buy button. It is listed as
$19.99
Shipping Details:
The seller is from Iowa who offers free expedited shipping which means you will get it within 2-4 days! Mine came within 3 days
As I mentioned before, the bangs a lot longer and because of my dark eyebrows the wig looks hideous on me
So I trimmed it up a little and I must say I love it way more afterwards
Overall, I'm happy with my wig. The main reason I bought it was because I was getting tired of how slow my hair was growing. I'll probably buy more wigs from this seller again
If you guys buy wigs where do you guys buy them? If you guys have any suggestions for me, feel free to leave a comment!
Thanks for reading
Love,
Rose